24/7 Locksmith & Key Service – Local Locksmith
It really pays to have the number of a reliable 24/7 locksmith & key service on your mobile's contact list. Why, you might ask? What if you return home from a long vacation late at night, only to find that you've left your keys back in the hotel you'd stayed? Would you catch a flight back to the place just to retrieve your keys? The more sensible option is to have new keys made or replace the locks on your door. It's well past midnight, and all the hardware shops you knew have closed their shutters. But when everyone else is unavailable for help, there's one agency that operates round-the-clock in your local area – and that's Local Locksmith
Core characteristics of our 24/7 locksmith & key service:
We're super fast:
Let's face it, there have been several instances, where you've had your hopes pinned on someone, only to find that they didn't live up to it. When you're in dire need of locksmith service, such missteps on part of someone else can cost you dearly. Local Locksmith's 24/7 services are renowned for being served in a prompt manner and we have never once taken more time to get to the scene than necessary.
It isn't a rip off:
You're in a vulnerable place right now; your lock is damaged, it is half past midnight and you simply must get it fixed somehow. The mark of a 24/7 locksmith & keys service such as the one provided by Local Locksmith is to not try and make a gain out of the situation. Integrity is key to building a healthy client-customer relationship –and we truly stand by that!
We know it all:
You might call a locksmith to fix a defect with your latest smart lock, only to find that the locksmith doesn't even know the model exists. We, at Local Locksmith, believe that knowing your job before doing the job is paramount. All our technicians are extensively trained and stay updated with the latest happenings in the industry so that you can trust them to deliver a vast range of locksmith services.
We're versatile: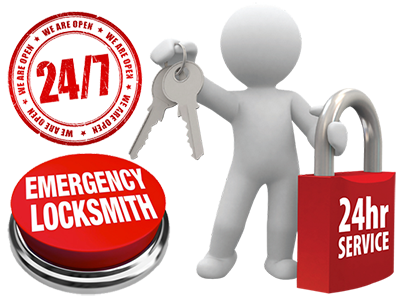 Do you need us to double up as your security counselor? Or fix your car's ignition? Our comprehensive suite of 24/7 locksmith & key service is extended to automotive, residential and commercial clients.
Here's an overview of what we provide:
Emergency lockout assistance
Key making
Lock repairs
Security advice
Car unlocks
Safe installation
Door repair, installation
Eviction service
And more
Don't look further for a 24/7 locksmith & key service! You've found it, at Local Locksmith!