Contact Us
Thank you for visiting Local Locksmith.
Call Local Locksmith @ 866-301-8377 for top notch locksmith services in your local area.
We have friendly and knowledgeable representatives on standby ready to assist you.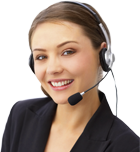 Store Hours:
Monday – Sunday 6:00 AM – 10:00 PM
We

also

provide 24 hours Emergency Locksmith Service 7 days a week in your local area.
Local Locksmith
Phone: 866-301-8377
Email:info@local-locksmith.com
Contact us