Cheap Locksmith – Local Locksmith
Ever had that unexplained rush of euphoria when your favorite store announces a sale? Have you ever lined up outside a discount store to bag all the goodies offered at slashed prices? Perhaps, we're hardwired to seek out money-saving opportunities or maybe it is called being 'financially conscious'. We're not sure why, but our innate desire to save up a few bucks has never truly parted ways. But sometimes, we end up making mistakes that we regret later.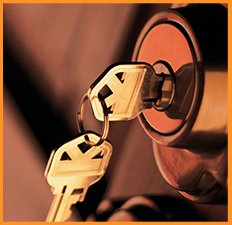 Only recently, we received a call from a frustrated customer, who stated that his recently procured duplicate keys refused to work on his locks. Local Locksmith reached the spot within minutes, to find the exhausted client still wrestling with his locks. Upon inspection of the keys, we found them poorly crafted; the edges were still sharp and a wrong key blank was used. As we guessed, the key was made at a hardware shop. Allured by the ridiculously low rates quoted by the shop, the client's naive decision hadn't paid off well. If you'd like to avoid incidents like these happening to you, you need to start prioritizing quality over everything else.
I need the best for the least. What do I do?
Everything has a price; locksmith services do too. While you might want to steer clear of locksmiths charging exorbitant rates, you might also want to avoid cheap locksmiths claiming to offer their services at extremely low rates. The best approach is to find a firm that provides what you're looking for at a reasonable price that isn't heavy on your pockets. Consider opting for a firm that provides upfront pricing to avoid any unpleasant surprises later. You can also ask around for recommendations and hire a cheap locksmith with whom they've shared a positive experience.
The reliable and cheap locksmith
There are several firms that lower the quality of their services in a bid to lower the prices and then there are those, who charge you heavily or unnecessarily. You call someone to get your lock fixed, but instead the locksmith influences you to replace it with an expensive, new one. But with Local Locksmith, you've finally found a cheap locksmith that you can bank upon. When we say 'cheap', we aren't referring to what's on offer, but rather the price for which it's on offer. Providing quality services tops our priority list; and it has been so for the last ten years we've served in your local area.
Your search for an excellent cheap locksmith ends with Local Locksmith!