Eviction Locksmith Service – Local Locksmith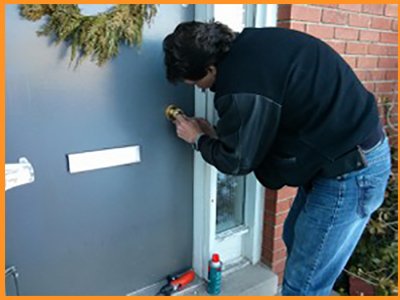 Whether you're the family being evicted or the building manager overseeing the eviction, it's rarely a pleasant experience for either party. But sometimes, when rational conversation and practical reasoning fails to make an impact, it's the only option left for most homeowners or realtors. However, it's not something you can do alone without availing eviction locksmith service. That's where Local Locksmith can step in for help! Being an all-round locksmith solutions firm in the locality with over a decade of experience to boast of, we understand the sensitive nature of evictions and do everything it takes to make the process easier.
Common reasons to evict a tenant:
If the tenant refuses to pay rent on time or pay rent at all, you simply cannot afford to have the tenant stay any longer. It might be a good idea to serve notices to the tenant and save a copy that will allow you to show the court that the tenant had been warned several times.

Minor damage, chipped paint and regular wear and tear are fine. But if you find that the tenant has been grossly destructive with your property, perhaps, by demolishing a wall completely, then eviction remains the only option.

One of the most common reasons for evictions is violation of lease or the agreement. Some owners strictly prohibit smoking or pets in the property, but a few tenants might later breach the contract. Others might use the place for illegal purposes such as selling drugs or converting it into a club etc.
Why do you need an eviction locksmith service?
Even if you've evicted them for good reason, and have gone through all the legal proceedings necessary to carry out the process, evicted tenants are generally vengeful and vindictive. You cannot trust them to be civil, no matter how much you'd like to believe otherwise. They might use a spare key that they still probably carry to gain access to your home, be destructive with your property or do away with your valuables.
Are you willing to risk it? If not, what you need is an eviction locksmith service such as that provided by Local Locksmith – a firm that has substantial experience in dealing with similar situations. Our experts will respond to your call 24/7, arriving on the scene no later than 30 minutes and rekeying/changing locks as per requirement.
Evictions aren't easy to deal with – we know that! Make the process less cumbersome by hiring a reliable and cost-efficient eviction locksmith service in your local area. Call 866-301-8377!