Ignition Repair – Local Locksmith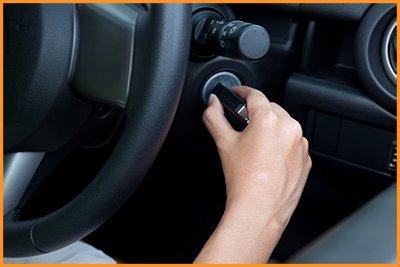 When people have ignition troubles, they often believe that a car dealership or an auto mechanic shop is the only place they could go to get their ignition repaired. While this might be true for other issues with your car, if your ignition has been acting up or the key has jammed, or it doesn't work the way it used to, a locksmith will be able to provide ignition repair at a much lower price and in minimal time. Who better to serve you than the most reliable locksmith in town? Local Locksmith has a specialized auto division with skilled hands at the helm and can rid you of your ignition-related woes in no time.
You might not realize it, but over the course of a year, you turn your keys in your car's ignition at least around 4000 times. When you've put your ignition system through so much use, it would be imprudent to believe that no problems will ensue. In fact, you can notice the signs early and avail ignition repair services to avoid being caught up in a sticky situation later.
Here are a few ignition-related problems that need immediate attention:
Ignition switches may wear down over time and you might have trouble starting your car when the key is turned. Local Locksmith can fix/replace the ignition switch under such circumstances.
If your key doesn't turn in the ignition, it's a glaring sign that's you've got a defunct ignition system. You need to have a technician replace the worn out inner parts and get the key turning again.
Frequent vehicle stalling
Leaving an ignition problem unaddressed can be extremely dangerous. A bad switch may cause the vehicle to shut down while you're travelling on a highway and is something that demands immediate ignition repairs.
How Local Locksmith can help?
Whether it's a jammed up ignition that's preventing you from using your vehicle or a missing ignition key, we've got you covered! Our technicians hold years of industry experience and have in-depth knowledge of how the ignition systems of various vehicles work. This enables them to carry out ignition repairs, fix faulty switches, replace ignition cylinders, craft new ignition keys and a lot more.
Got a problem with your car's ignition? Get affordable solutions from the most reliable auto locksmith agency in the locality. Reach out to Local Locksmith by dialing 866-301-8377!