Re-Key Locks – Local Locksmith
If you lose your key and suspect that it could have been stolen, the only option left is replacing the entire lock, right? Wrong! It's a common misconception that the only solution to securing a property once effective key control has been lost is lock replacement. The experts at Local Locksmith believe that you can get an equal level of security as that offered by a new lock installation by a simpler, more budget-friendly option – locks re-key!
What does it mean?
When we say we could re-key locks, we mean that we could modify your lock in a way that it works with a completely new set of keys. The procedure involves the removal of inner pins and cylinder and replacement with an entirely new configuration. A key is crafted to fit the newly configured lock. This way, even if you have several copies of your keys in circulation, they'll no longer work on your locks, even though the locks might look the same from the outside.
Here are a few situations where a re-key locks procedure might work well compared to a full lock change:
Moving to a new house:
Once you move into a new home, one of your first moves is to get the locks changed. But do you know how much that would cost you? In a bid to lower costs, most clients purchase poor-quality locks, throwing away the perfectly good ones that were in place before. Re-key locks instead to save money, time and for utmost security
Tenant change:
You might never know if your ex-tenant chooses to release his bottled up rage by breaking into your property. If you've recently evicted a tenant, you need to avail Local Locksmith's re-key locks services at once. We operate 24/7.
Divorce/fall outs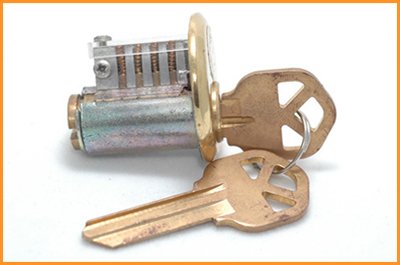 Be it your ex-spouse or a neighbor or a gardener to whom you handed out your keys to, if you've had a fall out and are no longer on speaking terms, you can never predict their next move. They might think it's a good idea to avenge you by stealing away some of your precious possessions or documents. A re-key locks procedure will fix up the issue!
When will a re-key lock procedure not work?
Rusted or dilapidated locks
Outdated or obsolete lock type
If the lock bears signs of physical damage
The internal components are all messed up
The life expectancy of the lock is poor
You can call Local Locksmith's experts in your local area to assess your locks and provide appropriate solutions! Reach out to us on 866-301-8377!