Unlock Car – Local Locksmith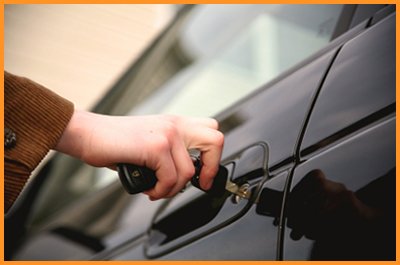 As a car owner, the worst possible scenario you could be in is a lockout. Sometimes, this might happen due to no fault on your part, perhaps a faulty lock or a broken key, while at times, you might inadvertently lock yourself out after misplacing your keys or forgetting them inside the car. When faced with a situation like this, breaking, smashing or attempting to pry open the lock is not going to do the trick. The only thing you will end up doing is causing extensive damage to your car that might necessitate the need for costly repairs. Choose wisely by opting for unlock car services! With an uncanny knack for opening up locked cars in quick time, Local Locksmith takes the undisputed top-spot in providing effective unlock car solutions.
What are my other options?
You can try calling a towing service to take your car to the nearest mechanic, or call up your dealership and ask them to take a look at your car. Both these options are unreasonably expensive, might not be easily accessible and time-consuming. For instance, if you're locked out of your vehicle at 2:00 am, your car dealer will obviously be unavailable to take your call. Or if you happen to be stuck in an unfamiliar locality or somewhere inaccessible, there might not be a towing service ready to pay heed to your needs.
What's my best option? Opt for Local Locksmith
Hiring a locksmith in such a precarious situation is your best bet and there can be no one better than Local Locksmith. Here are a few reasons why you need to choose us for unlock car solutions:
Experience and expertise:
We've dealt with similar cases in the past, and our experience has equipped us with the requisite skill to resolve your lockout issue in no time. Be it the latest sedan or a traditional car model, we can get your car unlocked in minutes.
Reliability:
Your pet or your baby could be locked within the car. Entrusting the responsibility to unlock your car to a random technician may be disastrous. In our ten years of service, we've never once faltered on our commitment and will always reach you on time.
Cost-effective car unlocking:
Even if you call us well past midnight, our charges aren't inflated to take advantage of your situation. Also, any lock replacements or key requirements are fulfilled at the lowest price offered in the industry.
Locked out and are seeking unlock car solutions? Look no further! Call Local Locksmith